Starting a Career as a Truck Driver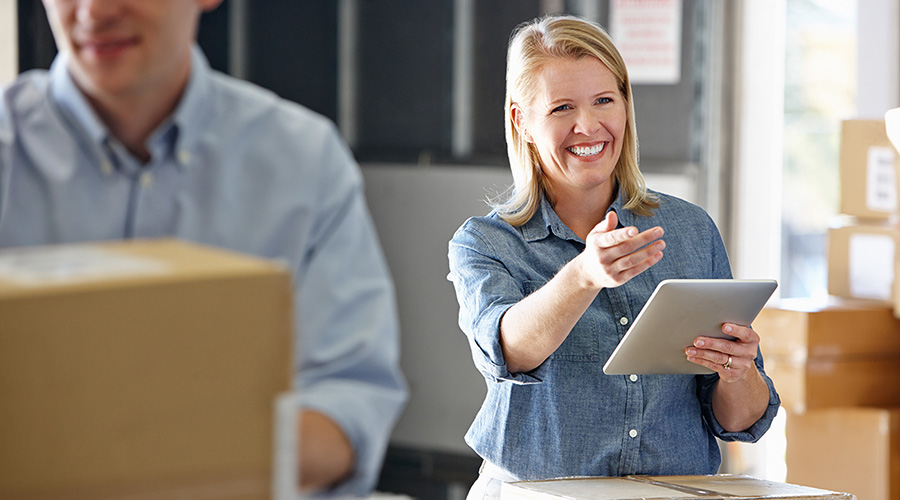 Have you ever wondered about a career in trucking? Or what truck driving school is like? Driving a truck is a rewarding career, and it's not as difficult to get into as you may have thought. The truck driving industry is essential to our economy. Did you know that trucks are responsible for moving over 70% of all US freight? This creates a need for people to drive those trucks. If you're looking for a career that offers many opportunities and stability, this could be it.
One of the most attractive aspects of becoming a truck driver means you don't have to go into debt for a college education, but you need to follow a few steps, such as enrolling in a reputable truck driving training school.
If you're considering a career as a truck driver, we've put together a complete guide to starting your career in truck driving below.
7 Steps to Your Career in Truck Driving
Are you ready to be a truck driver? Complete these steps, and you'll be well on your way to a rewarding career.
Obtain a regular driver's license
You can't drive a regular car or truck without a valid driver's license, much less a big rig. If you have a valid, current driving license, you could potentially drive a delivery truck while you study for your commercial driver's license (CDL) or Class A CDL.
With your diploma or GED, enroll in a professional truck driving school
Along with a high school diploma or GED, you also must meet certain age requirements to obtain a Class A CDL for a long haul trucking career. At STI Express Inc, we accept students aged 21 and older for interstate driving and 18 years or older for intrastate driving. With your valid driver's license and diploma or GED, you can enroll at STI Express Inc Drivers School and become a Professional Truck Driver. And don't worry—truck driving school cost is much less than you might expect!
Pass required tests and obtain certifications and registrations
At STI Express Inc Drivers School, we'll teach you how to drive a truck and the regulatory information so you can pass your CDL test and obtain your Class A CDL. With continued education, you can also obtain endorsements through your CDL training, which opens up your driving opportunities to tankers, hazmat loads, and school buses in addition to semi-trucks. You'll also have to pass the Federal Motor Carriers Safety Regulations (FMCSR) exam, which includes assessments of your: knowledge of federal traffic laws.
While you're training, you'll carry a CLP, or Commercial Learner's Permit, which allows you to obtain real experience driving commercial vehicles in the presence of a licensed CDL driver.
Consider job placement assistance
STI Express Inc offers job placement assistance. Trucking associations and other industry organizations also offer job boards and career counseling, and mentoring for members. If you carry special endorsements once you get your CDL, you'll have a leg up right out of the gate.
Start looking for the company you want to drive for
After you obtain your CDL license, which company do you want to drive for? STI Express Inc can help pair you with companies looking for new drivers; make sure the company you choose understands what you want out of a trucking career and that it can provide that.
Attend your company's training or orientation programs
Once you've settled on a company, congrats! You're now a truck driver. While STI Express Inc provides the training you need to obtain your CDL and get started with a trucking career; most trucking carriers have their own in-house training to acclimate you to their company and continue your truck driver training.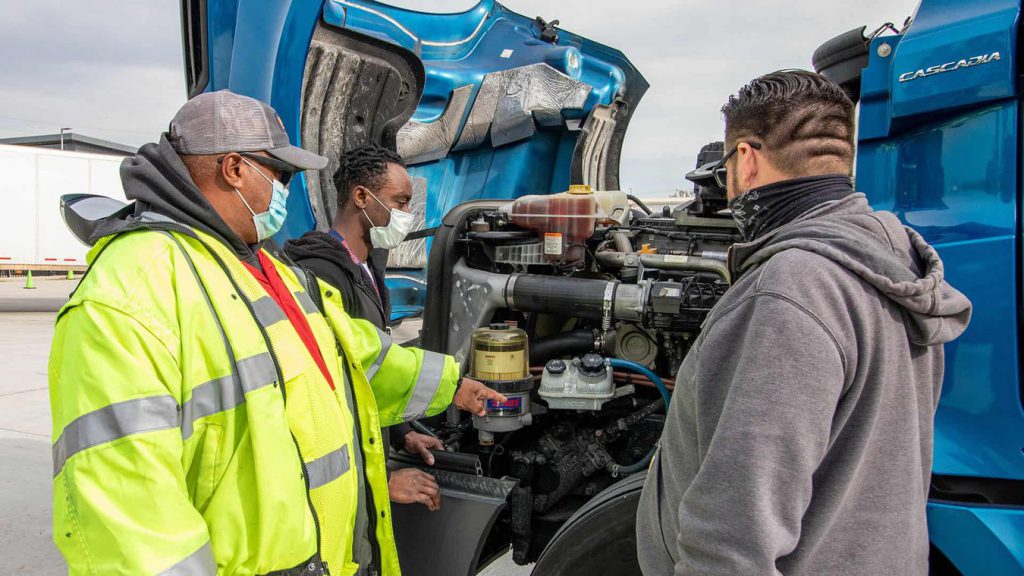 Truck Driving Salary and Potential for Growth
PayScale notes that entry-level drivers can expect to earn a median annual salary of around $46,000. Average annual salaries for mid-career over-the-road (OTR) drivers increases to $53,945. Truck drivers who've been in the industry for 20 years or more can expect a median salary of around $60,450.
You may also get bonuses, commissions, or profit-sharing. Your total income-earning ability is dependent on your employer, where the company is located, and how long you've been driving trucks.
As for growth in the industry, the Bureau of Labor Statistics (BLS) reported around 1.87 million truck drivers in the United States in 2016. That number is expected to grow to over 1.98 million by 2026.
Are You Ready for a Successful Truck Driving Career?
The most important piece of your truck driving career puzzle is choosing a CDL school that's right for you.
Why is trucking a good career choice?
It's one of the few careers you can begin in literally weeks. STI Express Inc can have you in a truck driving for the company you choose in just a few weeks. If you don't have time to waste starting a new career, obtaining your CDL as quickly as possible might be the route for you. But maybe truck driving school cost worries you. With our various tuition reimbursement programs and financial aid, you may be able to attend STI Express Inc Drivers School for no cost upfront or otherwise. And what if you can't relocate to the trucking school of your choice? STI Express Inc has several locations throughout the United States to get you started right where you are. So, how do you choose the right truck driving school for you? You need to answer these questions honestly:
How long do you want to spend training for your trucking career?
How much can you afford to spend on your training?
Worried about what truck driving schools cost or the cost of CDL training?
Where do you want to attend school?
How fast do you want to be a Class A licensed CDL truck driver?
Now that you're aware of how to become a truck driver full time, you're that much closer to living a sensational life making fantastic money. Follow the steps above to become a truck driver, and don't worry about truck driving school costs. STI Express IncDrivers School can give you the knowledge and experience you need to get behind the wheel of a semi-truck.