What Every Rookie Truck Driver Should Know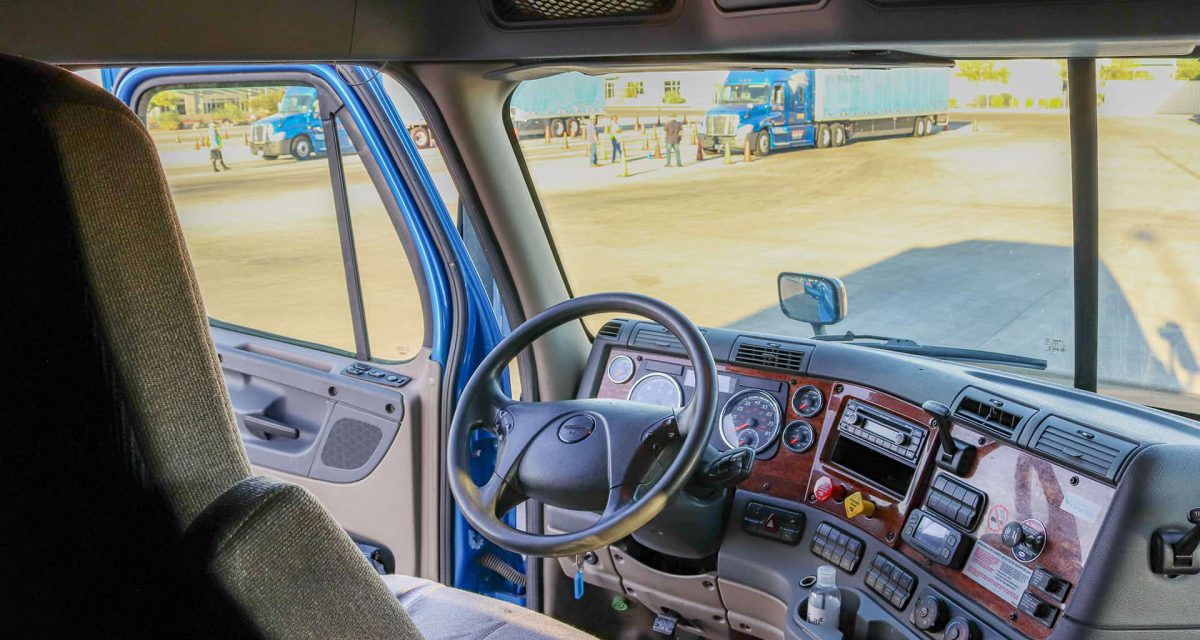 If you're thinking of becoming a truck driver or have just gotten your Class A CDL, you may wonder what it's like. Truck driving takes experience and knowledge. Yet, everyone starts as a rookie. Learn more about what every rookie truck driver should know – as an individual and as a driver.
There Are Challenges
Life has challenges, and work always has obstacles. The crucial thing is how you face those challenges as a truck driver. As with any new endeavor, you will make mistakes. You may feel overwhelmed or wonder if you've made the right career choice.
One challenge is putting in the time to get your Class A CDL. Not everyone is cut out to invest their time and money into training for a new career. But there's some good news: you can become a Truck Driver in as little as four weeks! Imagine getting an entirely new career in just a month.
As far as the money investment, you can learn how to drive a truck with little to no money out of pocket. We offer in-house financing to those who qualify to help cover the cost of tuition. We work with students with all types of credit histories to help them pay for school.
Have Reasonable Expectations
You may have an idea of what you think the trucking lifestyle is. You might think that the moment you jump in for your first solo drive, you'll be out on the open road, driving cross-country. But, right out of the gate, you won't be making long hauls. You may not even get the best routes or ones to areas you'd like to visit.
Some people also don't look at things like loneliness. Truck driving is hard work, and there are often things that get in the way. Now the bright side is that the expectations you have are just down the road, so to speak. The difference comes with time and experience. The point is, you'll get there. Just curb the instant gratification expectations for now. Put in the hard work, and you'll have a solid career. And the prize is worth the journey.
Know There's More To Learn
Confidence is a positive thing, especially in a trade like truck driving. Yet, if you're not realistic in your ability, sometimes you could come across as cocky. It's your first year – there is no way you're going to know everything. You know more than some, but significantly less than others. Again, this all comes with experience.
Rookie mistakes are inevitable but don't beat yourself up over them. This is where the advice comes in. If veteran truckers are trying to teach you something, listen. Their knowledge and experience help you gain wisdom.
The thing is, you can learn from everyone. For example, the mechanic fixing your truck. Pay attention, and you could fix that broken valve yourself next time.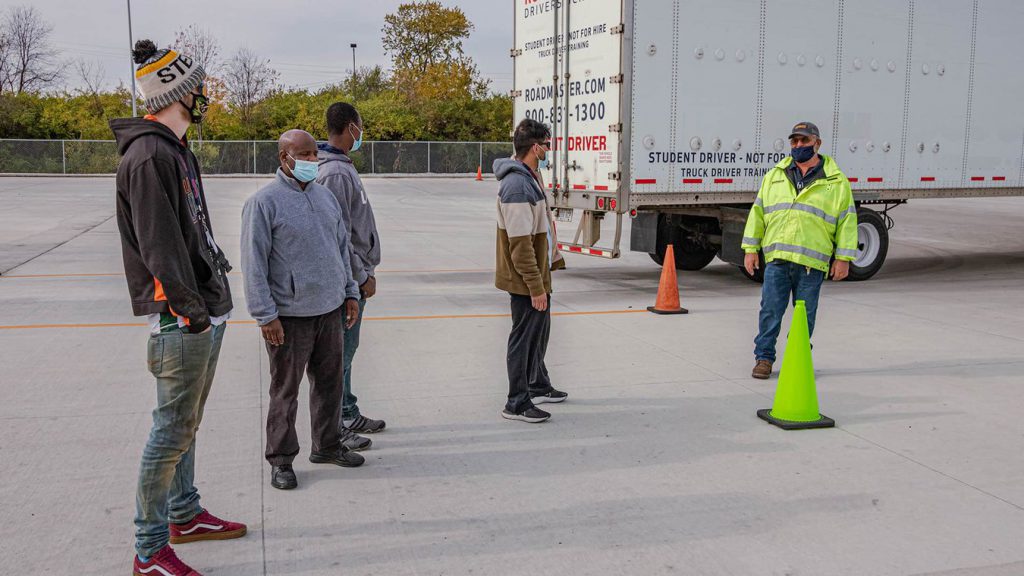 Follow the Basics
These principles are important as a rookie truck driver:
Learn from your experiences
Pay attention to veteran drivers.
Be open to knowledge, ideas, and advice.
Be open to change
Know that mistakes happen
Have realistic expectations about yourself and your career
Know that wants and needs differ
Don't expect more than you can handle
Maintain a good work/life balance
Pay attention to your health and mental awareness.
Be your best and do your best
Accept there are often compromises to make
Pay Attention
Something as little as checking the signs at exits makes a world of difference. By looking as you enter a truck stop, you'll know how to get back out on the road. This helps minimize extra miles from a wrong turn or exit.
Don't Swerve
Animals will sometimes end up in your way – and you cannot swerve to miss them. Slow down as much as you safely can. But swerving thousands of pounds suddenly can end up getting you and others hurt.
Ask for Help
It's okay to ask others for help. It doesn't make you weak; it makes you smart. There is always going to be someone who knows more than you. There will \always be people who teach you something new. If you're unsure of something, talk to someone.
The Job Itself
There is plenty to know about how to do your job better as a newbie.
Be Aware
Your trailer should always be inside the lines and on the road. If it strays to either, there are safety issues with your driving.
Always Inspect
A pre-trip inspection is integral to everything you do. You must ensure everything with your truck works properly. This includes lights, tires, and more. This is something you'll know how to do, and it's required. Once you get used to doing it every time, it'll become second nature.
Park and Look
After parking, look back. There may be a light on or something you bumped. It takes just moments to check things out after you park. And it's better to know now than when you're on the road. You can fix it easier and not potentially have a breakdown.
Get Your Class A CDL
If you haven't gotten your Class A CDL but are ready for a truck driving career, we can get you behind the wheel. You can start a career as a professional entry-level truck driver by training at STI Express Inc Drivers School in one month through state-of-the-art training.
We also help you find work with carriers that may pay up to 100 percent of your driving school tuition. Truck driving is a career like no other. You'll see the country (after you leave Rookie status, of course), enjoy not having a boss over your shoulder, and earn good money while you're at it. Contact STI Express Inc by filling out the application form or calling us at 1-800-831-1300. We can help get you started.